The Path to Free College with Dr. Michelle Miller-Adams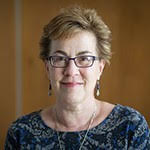 Dr. Michelle Miller-Adams is a professor of political science at Grand Valley State University where she teaches courses on international relations, poverty and inequality. She's also a Senior Researcher with the W. E. Upjohn Institute for Employment Research.
Michelle joins Mike Palmer on this episode to talk about her new book, The Path to Free College: In Pursuit of Access, Equity, and Prosperity. We begin by getting Michelle's origin story to understand how tuition-free higher education has had a profound effect on her and her family. From there, we briefly explore the history of free public high school and free higher education through the examples from the University of California system and the City College of New York before picking up on the recent movement for tuition-free higher education beginning in 2005 with the Kalamazoo Promise.
From there, Michelle outlines the emergence of numerous grassroots efforts as well as those founded by institutions and states as we try to get our arms around an important movement in America in the 21st century that has gained broader support and awareness in recent years. We conclude with suggestions from Michelle on how to learn more through programs before ending with some reasons for hope.
Here's some resources to check out if you'd like to learn more::
It's an informative and inspirational conversation about a zeitgeisty topic that you won't want to miss!
If you like what you're hearing subscribe to Trending in Education wherever you get your podcasts and visit us at TrendinginEd.com.
6673220
{6673220:H8347XKM}
items
1
apa
0
default
asc
1264
%7B%22status%22%3A%22success%22%2C%22updateneeded%22%3Afalse%2C%22instance%22%3A%22zotpress-b336b9cd34399c2de26923256b1ffec5%22%2C%22meta%22%3A%7B%22request_last%22%3A0%2C%22request_next%22%3A0%2C%22used_cache%22%3Atrue%7D%2C%22data%22%3A%5B%7B%22key%22%3A%22H8347XKM%22%2C%22library%22%3A%7B%22id%22%3A6673220%7D%2C%22meta%22%3A%7B%22creatorSummary%22%3A%22Miller-Adams%22%2C%22parsedDate%22%3A%222021-04%22%2C%22numChildren%22%3A0%7D%2C%22bib%22%3A%22%3Cdiv%20class%3D%5C%22csl-bib-body%5C%22%20style%3D%5C%22line-height%3A%202%3B%20padding-left%3A%201em%3B%20text-indent%3A-1em%3B%5C%22%3E%5Cn%20%20%3Cdiv%20class%3D%5C%22csl-entry%5C%22%3EMiller-Adams%2C%20M.%20%282021%29.%20%3Ci%3EThe%20Path%20to%20Free%20College%5CnIn%20Pursuit%20of%20Access%2C%20Equity%2C%20and%20Prosperity%3C%5C%2Fi%3E.%20Harvard%20Education%20Press.%20%3Ca%20href%3D%27https%3A%5C%2F%5C%2Fwww.hepg.org%5C%2Fhep-home%5C%2Fbooks%5C%2Fthe-path-to-free-college%27%3Ehttps%3A%5C%2F%5C%2Fwww.hepg.org%5C%2Fhep-home%5C%2Fbooks%5C%2Fthe-path-to-free-college%3C%5C%2Fa%3E%3C%5C%2Fdiv%3E%5Cn%3C%5C%2Fdiv%3E%22%2C%22data%22%3A%7B%22itemType%22%3A%22book%22%2C%22title%22%3A%22The%20Path%20to%20Free%20College%5CnIn%20Pursuit%20of%20Access%2C%20Equity%2C%20and%20Prosperity%22%2C%22creators%22%3A%5B%7B%22creatorType%22%3A%22author%22%2C%22firstName%22%3A%22Michelle%22%2C%22lastName%22%3A%22Miller-Adams%22%7D%5D%2C%22abstractNote%22%3A%22%22%2C%22date%22%3A%22April%202021%22%2C%22language%22%3A%22English%22%2C%22ISBN%22%3A%22978-1-68253-606-3%22%2C%22url%22%3A%22https%3A%5C%2F%5C%2Fwww.hepg.org%5C%2Fhep-home%5C%2Fbooks%5C%2Fthe-path-to-free-college%22%2C%22collections%22%3A%5B%5D%2C%22dateModified%22%3A%222021-06-14T03%3A22%3A30Z%22%7D%7D%5D%7D