Learning Pits and Reasons for Hope with James Nottingham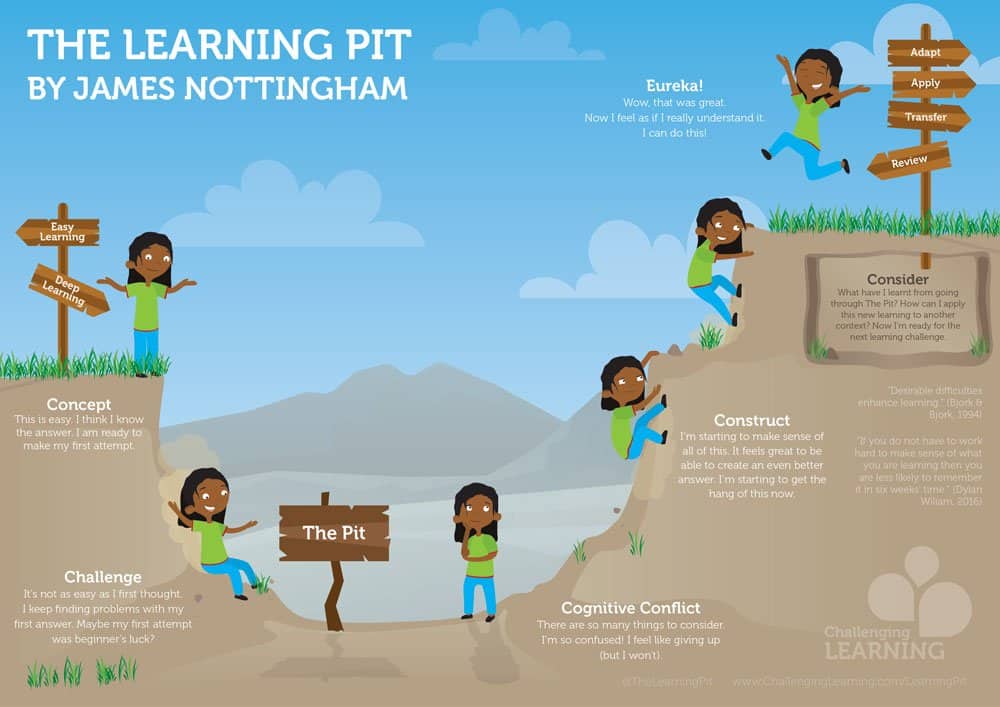 James Nottingham is the Co-Founder of Challenging Learning and is the Creator of the Learning Pit, a program that he founded in 2003 to encourage students to get out of their comfort zone. Since then it has scaled across the globe to millions of educators and learners who have grabbed hold of its message of inspiration.
James joins Mike to explain how this all got started with his experiences as a troubled student, which allowed him to connect his experiences to those of students who are beginning to grapple with the discomfort that comes with pushing yourself to learn more and become more. We talk Vygotsky, desirable difficulty, and other related concepts from learning science in the context of real-world experiences and examples as we help James spread the word about the power of embracing challenging learning and the ideas behind the Learning Pit.
If you like what you're hearing, subscribe to us wherever you get your podcasts and follow us at TrendingInEduation.com.