Skills Visibility and Equity with Kathleen deLaski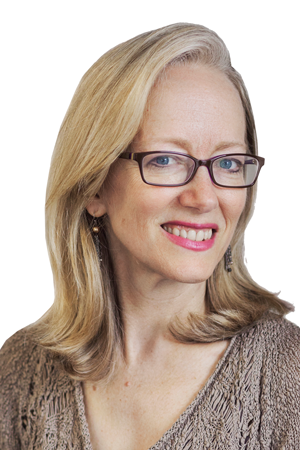 Kathleen deLaski is the Founder and CEO of Education Design Lab, a non-profit innovation engine focused on helping the new learner majority find pathways to good jobs and meaningful work in transformational times. Kathleen joins host Mike Palmer in a conversation about the importance of skills visibility to access and equity building off of the Lab's recent white paper on the topic.
We learn of Kathleen's varied experiences in journalism, philanthropy, and education that have culminated with her work at the lab. We explore how learners are also earners with numerous responsibilities and how that should inform how we build learning pathways that fit into their lives.
Kathleen shares innovation stories of Community Colleges testing into new models that partner with the local community and the private sector to open up new possibilities for skill development and career pathways. Don't miss it!
Subscribe to Trending in Education wherever you get your podcasts. Visit us at TrendinginEd.com for a more informed perspective on the future of work.
---
Episode References
6673220
{6673220:VJ8T7C9V}
items
1
apa
0
default
asc
1988
%7B%22status%22%3A%22success%22%2C%22updateneeded%22%3Afalse%2C%22instance%22%3A%22zotpress-04968098030011ab42615d38193f513e%22%2C%22meta%22%3A%7B%22request_last%22%3A0%2C%22request_next%22%3A0%2C%22used_cache%22%3Atrue%7D%2C%22data%22%3A%5B%7B%22key%22%3A%22VJ8T7C9V%22%2C%22library%22%3A%7B%22id%22%3A6673220%7D%2C%22meta%22%3A%7B%22parsedDate%22%3A%222022-03%22%2C%22numChildren%22%3A1%7D%2C%22bib%22%3A%22%3Cdiv%20class%3D%5C%22csl-bib-body%5C%22%20style%3D%5C%22line-height%3A%202%3B%20padding-left%3A%201em%3B%20text-indent%3A-1em%3B%5C%22%3E%5Cn%20%20%3Cdiv%20class%3D%5C%22csl-entry%5C%22%3ESkills%20Visibility%3A%20Why%20and%20How%20a%20Skills-Based%20Economy%20can%20be%20More%20Equitable.%20%282022%2C%20March%29.%20%3Ci%3EEducation%20Design%20Lab%3C%5C%2Fi%3E.%20%3Ca%20href%3D%27https%3A%5C%2F%5C%2Feddesignlab.org%5C%2Fresources%5C%2Fskills-visibility%5C%2F%27%3Ehttps%3A%5C%2F%5C%2Feddesignlab.org%5C%2Fresources%5C%2Fskills-visibility%5C%2F%3C%5C%2Fa%3E%3C%5C%2Fdiv%3E%5Cn%3C%5C%2Fdiv%3E%22%2C%22data%22%3A%7B%22itemType%22%3A%22magazineArticle%22%2C%22title%22%3A%22Skills%20Visibility%3A%20Why%20and%20How%20a%20Skills-Based%20Economy%20can%20be%20More%20Equitable%22%2C%22creators%22%3A%5B%5D%2C%22abstractNote%22%3A%22%22%2C%22date%22%3A%22March%202022%22%2C%22language%22%3A%22en-US%22%2C%22ISSN%22%3A%22%22%2C%22url%22%3A%22https%3A%5C%2F%5C%2Feddesignlab.org%5C%2Fresources%5C%2Fskills-visibility%5C%2F%22%2C%22collections%22%3A%5B%22BUDT7K5D%22%5D%2C%22dateModified%22%3A%222022-05-23T12%3A40%3A46Z%22%7D%7D%5D%7D